Gabriele Teruzzi Yacht & Design have been shortlisted in The International Yacht & Aviation Awards. Read more about Owner, Gabriele Teruzzi, below:
---
Name: Gabriele Teruzzi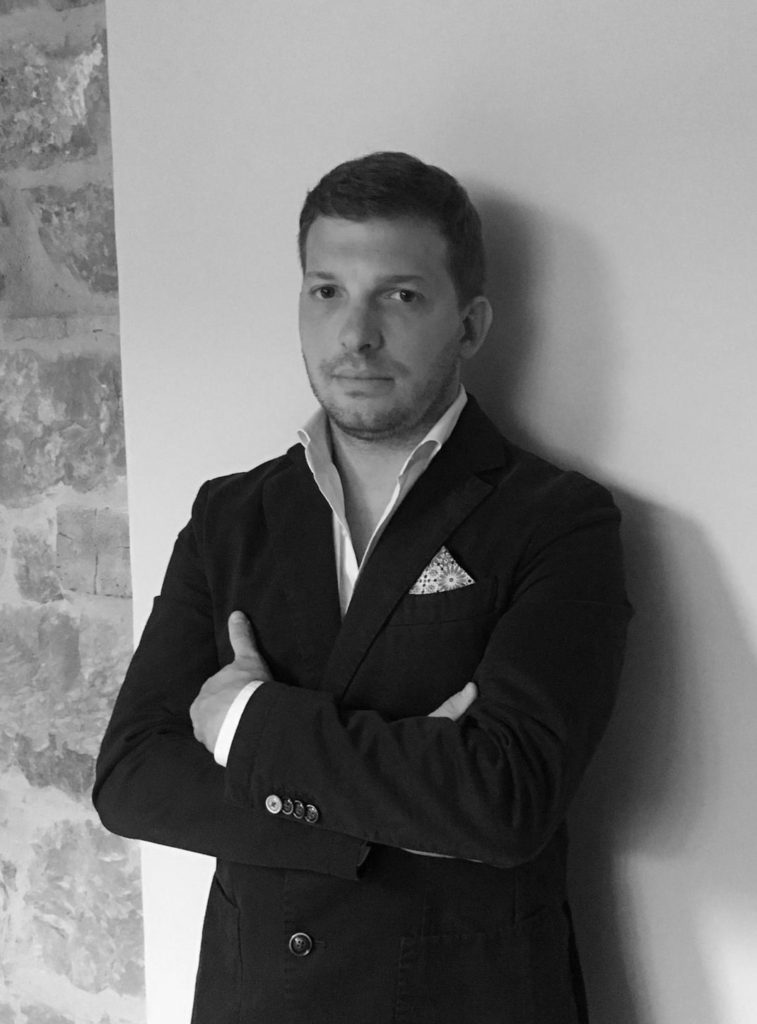 Company: Gabriele Teruzzi Yacht & Design
Position within company: Owner
Website: www.gabrieleteruzzi.com
Tell us a little about your background in design:
Gabriele Teruzzi is an alumnus of the Istituto Europeo di Design in Turin, graduating in Yacht Design and Construction.
His professional pursuit resulted in a move to the promising port city of Trieste.
Over the course of five years, he was a predominant collaborator of AM Yacht Design, contributing to prestigious projects for Mangusta, Fairline, Azimut and Dominator. In 2016, Teruzzi garnered vast recognition and international media attention with a provocative 150 mt. concept design named Shaddai.
Since its inception in 2018 Studio Gabriele Teruzzi embarked on collaborations with industry giants such a Lürssen and Fincantieri, standing testimony to the studio's grand ambitions.
The Studio also is collaborating with Alfastreet Marine.
Mauro Parodi, Senior VP Fincantieri Yachts: "We're glad to have found in you a fresh talent to develop a new design proposal in the portfolio of Fincantieri Yachts in the mega yachts 65-80m range."
How would you describe your personal design style?
The philosophy of Gabriele Teruzzi is based on aesthetic excellence and innovative yacht design that works perfectly. Every product created by Gabriele Teruzzi embodies the very deliberate and distinctive use of innovative materials, colour combinations, structures, shapes and light.
Where does your design inspiration come from?
My design inspiration comes mainly from classical music. I love to draw listening to it, it is as if the hand follows a natural flow.
In what direction do you feel that design is moving towards in a general sense?
In the near future, I foresee a greater crossover between different types of boats. This is what is already happening in the automotive industry.
Name five key themes to consider when approaching design in 2020 and beyond.
Environmental sustainability
Flexibility
Innovation
Clever design
Public safety
If you could offer one piece of advice when it comes to design schemes, what would it be?
To be free and think outside the box
What was your favourite project to work on and why?
Every project I have worked on has been interesting and exciting and has served for my professional growth
What was your most challenging project to work on and why?
All projects are challenging, you always have to give your best
Which products/services could you not live without when designing?
Blank sheet and pencil
How important are The International Yacht & Aviation Awards?
It is important because it gives you a lot of visibility worldwide and is a very prestigious award
What projects are you currently working on?
You will find out soon…
What are your aims and goals for the next twelve months?
To grow my business by becoming more and more present in the industry
Final thoughts; tell us a little more about yourself and your daily inspirations:

Your most treasured possession?
Family
Your favourite holiday destination?
Sardinia
Your favourite hotel, restaurant & bar?
Rosa Alpina, San Cassiano
Your favourite book, film & song?
The Alchemist, Paulo Coelho
Your favourite food and drink?
Spaghettino alle vongole e bottarga

Your favourite way to spend an afternoon?
Art exhibitions

If you weren't a designer, what would you be?
Musician

Gabriele Teruzzi Yacht & Design have been shortlisted in The International Yacht & Aviation Awards.
---
design et al only work with the world's leading yacht & aviation designers
If you think you have what it takes to complete in The International Yacht & Aviation Awards, submit your application by clicking here.