This week's round up – 5 Weeks Remaining
As we reach the final 5 weeks of applications, 2 categories are now closed for submissions, with 10 categories close behind and due to close shortly. Will you be shortlisted in the 2020 awards? 
design et al remain committed to investing £2Million in PR and Editorial for shortlisted companies in The International Hotel & Property Awards. As publishers for the design industry globally, we feel it is vitally important that we continue to share your work, promote your new collections, endorse new ideas and innovations and show the design world just how strong we are as a community. We will continue to expose your work to clients globally during this time.
Do you have a hospitality project that you think could compete against the World's best designs? Request your application pack today.
---
A look at the recently shortlisted companies set to compete in the 2020 awards…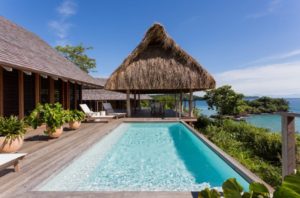 Hart Howerton Shortlisted for Hotel Under 50 Rooms – The Americas Award
Located off Panama's Pacific coast, global design firm Hart Howerton worked closely with the Islas Secas ownership team as architects and planners to transform an existing resort facility into a World-class adventure outpost that would benefit both the environment and economy of the surrounding region.
---
Lore Group Shortlisted for Hotel Suite – Global Award
The hotel sits in the former home of Washington, D.C.'s Riggs National Bank. Built in 1891, the landmarked building holds a place on the National Register of Historic Places and is one of the last few Richardsonian Romanesque Revival-style builds still standing in the city. The property originally housed the Washington Loan & Trust Company before being acquired by Riggs National Bank in 1954.
---
CATEGORIES WITH LIMITED SPACES AND DUE TO CLOSE FOR SUBMISSIONS:
As we continue to support and promote the global design industry, we remain inundated with applications from all over the globe. Please click on the links below is reserve your space in the categories:
To review our full list of categories, please click here.
To reserve your space in the newly added category; Restaurant – The Americas, please click here.
---
design et al only work with the world's leading designers.
If you think you have what it takes to complete in The International Hotel & Property Awards, submit your application by clicking here.