Tom Faulkner Ltd have been Shortlisted for Seating Award in The International Design and Architecture Awards 2021.
A simple and elegant dining chair with a simple, pared back aesthetic. The Jak Chair by Tom Faulkner Ltd is perfect for the contemporary kitchen or dining room.
The Jak chair is simple, striking, and comfortable with a pared back and beautifully elegant silhouette. It is extremely light (6.3Kgs, made of aluminium), versatile, and colourful. It is perfect either as a kitchen chair or a more formal dining chair. The chair is available in all of Tom Faulkner Ltd.'s finishes and shown here finished in Ocean Blue with dark Atlantic Blue leather.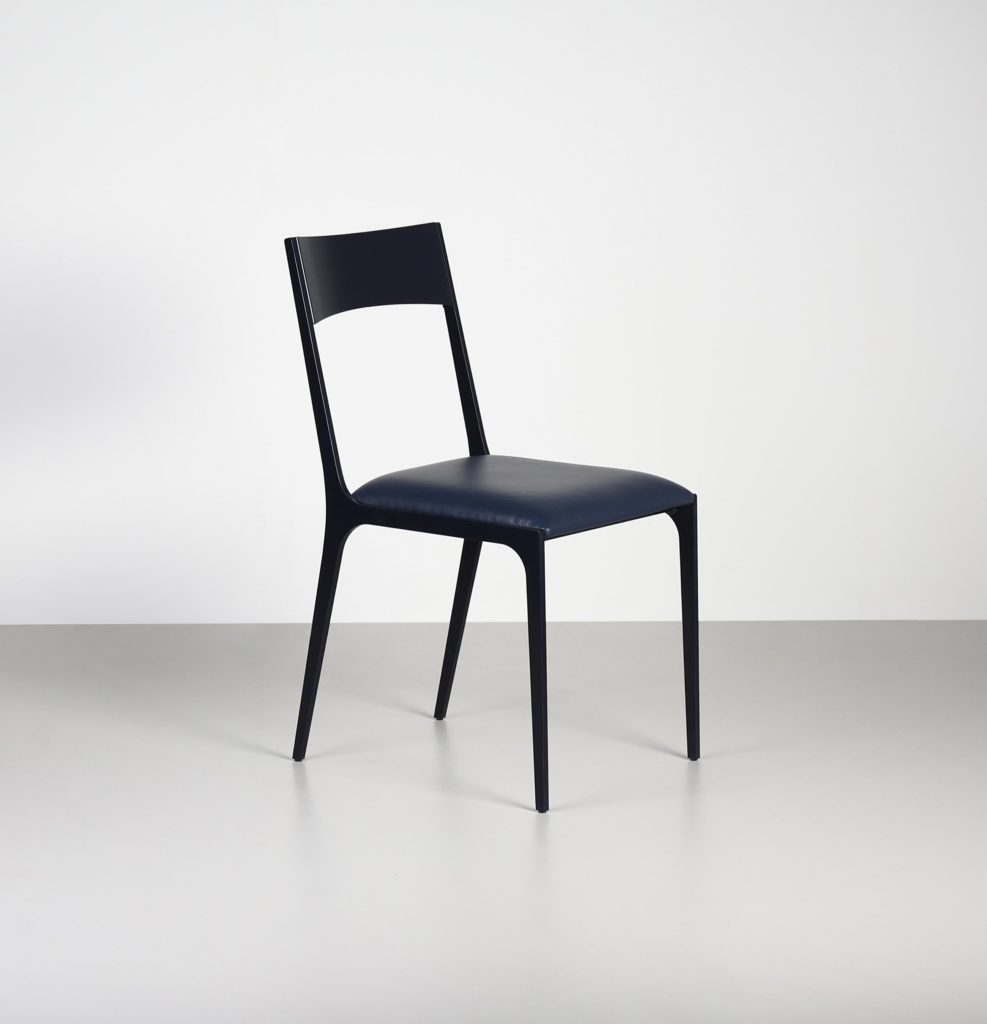 "This chair had been in my head and on the drawing board for a while" says Tom Faulkner "and it finally started to materialise in three dimensions last year. I wanted to make something very practical, modest, not formal, but at the same time very smart. I had the twentieth century modernists in the back of my mind – I was thinking of Jean Prouvé's Standard chair, and the Gio Ponti's Superleggere chair, both quite utilitarian. But I wanted this chair to be for the twenty first century." 
The design works well as Jak is light, comfortable, and practical. It is very simple – almost the distillation of a chair – and has classical proportions, and a beautiful silhouette. The detailing is second to none, and it will fit in to any interior. The Jak Chair fits into its wider environment as it is made of aluminium and so is fully recyclable. Artisan skills were used throughout the design and manufacture including skilled metalwork, and leather upholstery. 
---
design et al only work with the world's leading designers.
If you think you have what it takes to complete in The International Design & Architecture Awards, submit your application by clicking here.