Jasmin Reese Interiors have been Shortlisted for 3 Categories in The International Design and Architecture Awards 2022. Read more about Principal Jasmin Reese below:
---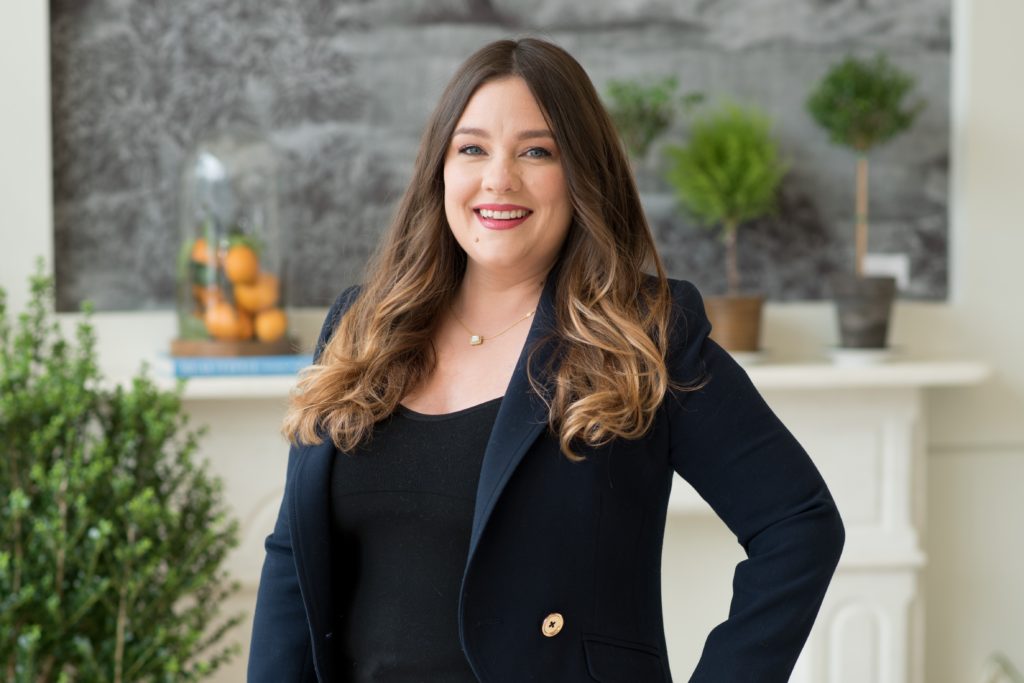 Name: Jasmin Reese
Company: Jasmin Reese Interiors
Position within company: Principal
Website: jasminreeseinteriors.com
Tell us a little about your background in design (education, experience, etc)
I have a Fine Arts back ground, originally studied at the Boston Architectural Center then finished my studes at Harrington School of Design in Chicago. I have sold lighting and high end furniture for several years before starting my design firm.
How would you describe your personal design style?
I am an artist and can work in many different styles. My instinct is to blend antiques with modern elements, dark finishes mixed with light, feminine tones contrasting with masculine, and high low pieces. My signature style includes bold wallpapered ceilings that allow artworks to be at eye level and artfully designed "color bomb" rooms that are whimsical and sophisticated at the same time.
Ironically, my rooms appear very maximalist at first blush- however, they have limited, edited furnishings and simple styling for a classic and timeless tone. My painterly interiors have gained repeat business from clients who love their comfortable spaces, and I can complete homes over years if it isn't done all at once.
Where does your design inspiration come from?
James Bond movies, my childhood memories of train rides in Germany, visits to the museum, and always a deep dive collaboration with the Client's desires.
In what direction do you feel that design is moving towards in a general sense?
I think that Dining Room spaces, studies and private spaces are making a comeback. Rooms that were multi-function are now becoming single function -more specific so design is following suit to make them very specific in the overall functionality and aesthetic.
Name five key themes to consider when approaching design in 2022 and beyond.
Proportion, Theatricality, resplendence, craftmanship, Intimacy
If you could offer one piece of advice when it comes to design schemes, what would it be?
Always allow your designer to push you 10% past your comfort zone.
How important are The International Design & Architecture Awards?
SUPER IMPORTANTJ I can only image the energy of the room filled with insanely talented creatives in a beautiful space and in a beautiful city-The International Design and Architecture Awards is a fabulous way to glean designs from others around the world and also share our point of view from our respective part of the world!
What projects are you currently working on?
We have a full pipeline of single family homes, city lofts and condos, a glorious ranch project in the middle of the woods, along with several 2-3 room smaller projects.
What was your favourite project to work on and why?
My favorite project was a for an attic conversion in 2016, it was the first project I could use a bold color for a high gloss room and it was very successful, it gave me the confidence to push clients past their comfort zones and do something remarkable.
What was your most challenging project to work on and why?
At the moment we are working on a ranch in Couer D'Alene, it is very beautiful and there are a lot of wonderful clients. It is a little challenging because I have never met the clients in person, nor the builder, or seen the space. I have had zoom calls and they are going well, but it is always nice to meet people in person!
Which products/services could you not live without when designing?
My laser, also I love to reference saved images from my Ideabook in Instagram, and I love to sketch over drawings on my ipad especially when I am on the go!
What are your aims and goals for the next twelve months?
I plan to open up a second design office in Naples, Florida!! I am also working on building my team in Chicago with another Project Manager and Draftsperson.
Final thoughts; tell us a little more about yourself and your daily inspirations:
Your most treasured possession?
My Grandmother's crystal candy dish.
Your favourite holiday destination?
New Orleans
Your favourite hotel, restaurant & bar?
Masion De La Luz in New Orleans, and Bar Marilou within it!
Your favourite book, film & song?
Crime and Punishment by Fyodor Dostoevsky
Any James Bond film!
Bridge over troubled water -Simon and Garfunkel
Your favourite food and drink?
Indian Food, favorite drink is Pimms Cup
Your favourite way to spend an afternoon?
Walking in the woods, or looking at design magazines, or going to the art museum

If you weren't a designer, what would you be?
Full time artist!
Anything else interesting?
I grew up in the army so moved around a lot, always got to redesign my bedroom, which is why I love to change spaces often, there is no one right way- there are lots of options, and fun to explore changing things around.
Jasmin Reese Interiors have been Shortlisted for 3 Categories in The International Design and Architecture Awards 2022.
---
design et al only work with the world's leading designers.
If you think you have what it takes to compete in The International Design & Architecture Awards, submit your application by clicking here.