This week's round up
As the categories begin to close for submissions, we take a look at the World's leading design names who have secured their place in the 2020 awards…
Do you have a residential project that you think could compete against the World's best designs? Request your application pack today.
design et al remain committed to investing £4 Million in PR and Editorial for shortlisted companies in The International Design & Architecture Awards. As publishers for the design industry globally, we feel it is vitally important that we continue to share your work, promote your new collections, endorse new ideas and innovations and show the design world just how strong we are as a community. We will continue to expose your work to clients globally during this time.
---
Recently Shortlisted Projects Competing in the 2020 Awards…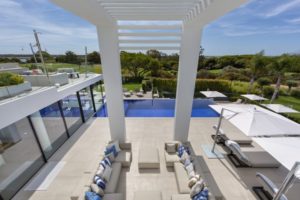 JSH Algarve Shortlisted for Luxury Residence – Global Award 2020
This luxurious residence was built for a sports loving family and therefore the design had to give equal focus to both the interior and exterior spaces. The design had to take advantage of the Portuguese climate, whilst also making the most of the spacious interiors where they could practice yoga, make use of the spa and recuperate in the cinema room.
---
AB-architects Shortlisted for Interior Design Scheme – Europe Award
This cosy, modern villa is located on the edge of the Altai mountain peaks in Russia. The design is inspired by the beauty of the surrounding nature, creating a warm, cosy and concise house for family leisure and entertaining guests. The cold, crisp Siberian climate has influenced the colour scheme, with the interiors being decorated in calm, grey tones.
---
11 CATEGORIES NOW HAVE LESS THAN 5 SPACES REMAINING – RESERVE YOUR SPACE TODAY:
As we continue to support and promote the global design industry, we remain inundated with applications from all over the globe. Please click on the links below is reserve your space in the competition:
To review our full list of categories, please click here.
---
design et al only work with the world's leading designers.
If you think you have what it takes to complete in The International Design & Architecture Awards, submit your application by clicking here.